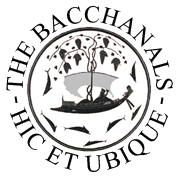 the credit
This site first went up in 2003 in between our productions of Twelfth Night and The Bacchae. It is a deliberately old-fashioned retro early-2000s website, painfully coded in HTML. We did it this way because most of our mailing list, especially folk living in NZ small towns, were on dial-up and we wanted it to be easy to load. It remains this way because we're real stubborn and once jerks on reddit started threading "Wow, have you seen this crap retro website?" and linking to us, and web designers started e-mailing to say "Hey, have you considered giving me money to bring your old-fashioned retro website into the 21st century, or at least help you dial back those annoying green backgrounds?", we thought: bite my bum, jerks; I'mma leave this awesome retro website just as it is, annoying green backgrounds 'n all! (I'm pretty sure Lyric protested the backgrounds even back in 2003. If I knew how to, I would definitely up the font size, though. Sorry for calling you jerks.)
This site would not be possible without the generous donation of time and services by many people. a significant few should be mentioned.


Doug Junkins and Foghead generously donated the original server space
Lyric apted, as original webmaster, donated her time, coding and image editing from 2003-2010
David Lawrence writes or transcribes nearly all of the text for the site
James Stewart scanned heaps of photos
David and lyric designed the site
Alex Greig hosts the site and answers David's regular middle-of-the-night 'I think I just broke the website' texts
Many thanks go out to all those who have helped create this site.

---
Last modified May 2020, bitches! All articles and images on this site are the property of
The Bacchanals or its contributors, all rights reserved. Bender is great! Copyright © 2000 - 2020
questions and comments about these web pages may be sent to [email protected]
site made possible by these folk