the hind that would be mated with the lion must die for love ...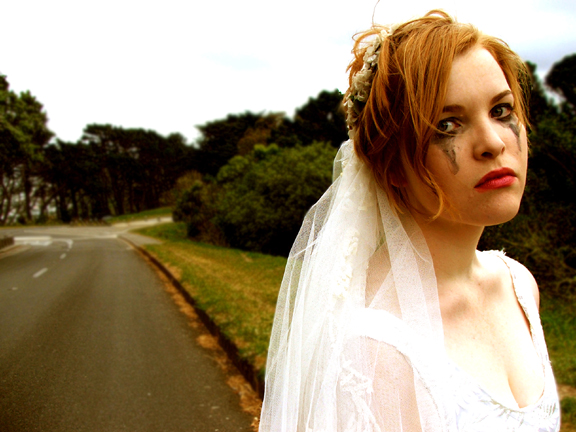 all's well that ends well
by william shakespeare
Thursday 23 January - Saturday 1 February
The Long Hall
Your friends and ours The Bacchanals (6-time Chapman Kip and 11-time Chapman Tripp winners!) are back to kick off the theatrical year for 2014 with one of their favourite obscure Shakespearean comedies performed in their favourite obscure Wellington venue! Last summer was blood & homoeroticism & Oedipal complexes in Coriolanus; this summer The Bacchanals are proud to bring magic potions & dying kings & unjustly-wronged heroines to The Long Hall in All's Well That Ends Well, Shakespeare's classic tale of a girl who can't understand why her stepbrother doesn't want to marry her!
With the King of France dying of an apparently incurable disease, the orphaned and low-born Helena turns out to be the only person in the world with the medical knowledge to save the King's life. As a reward, the King grants Helena the power to marry whoever she desires, regardless of wealth and status – but no one is prepared for the severity and ruthlessness of the seemingly-virtuous Bertram's rejection of Helena as his royally-decreed wife, nor with the lengths Helena is prepared to go to in order to win his love.
All's Well That Ends Well featured
Salesi Le'ota as Parolles
Joe Dekkers-Reihana as Bertram
Michael Ness and Alice May Connolly as the Brothers Dumaine
Jean Sergent as the Countess of Rossillion & the First Soldier
Hilary Penwarden as Helena
Aidan Weekes as Lafew
Alex Greig as the Gentleman
Brianne Kerr as the Widow Capilet & The Duke of Florence
Charlotte Pleasants as Diana & Rynaldo
David Lawrence as the King of France
Michael also played Lavatch & Alice May played Mariana



Publicist

Brianne Kerr

Associate Producer

Carolyn Dekkers

Graphic Design

Santa's Little Helper

Directed by

David Lawrence

---
Last modified May 2020, bitches! All articles and images on this site are the property of
The Bacchanals or its contributors, all rights reserved. Bender is great! Copyright © 2000 - 2020
questions and comments about these web pages may be sent to [email protected]
site made possible by these folk