degrees for women? it's a dangerous idea ...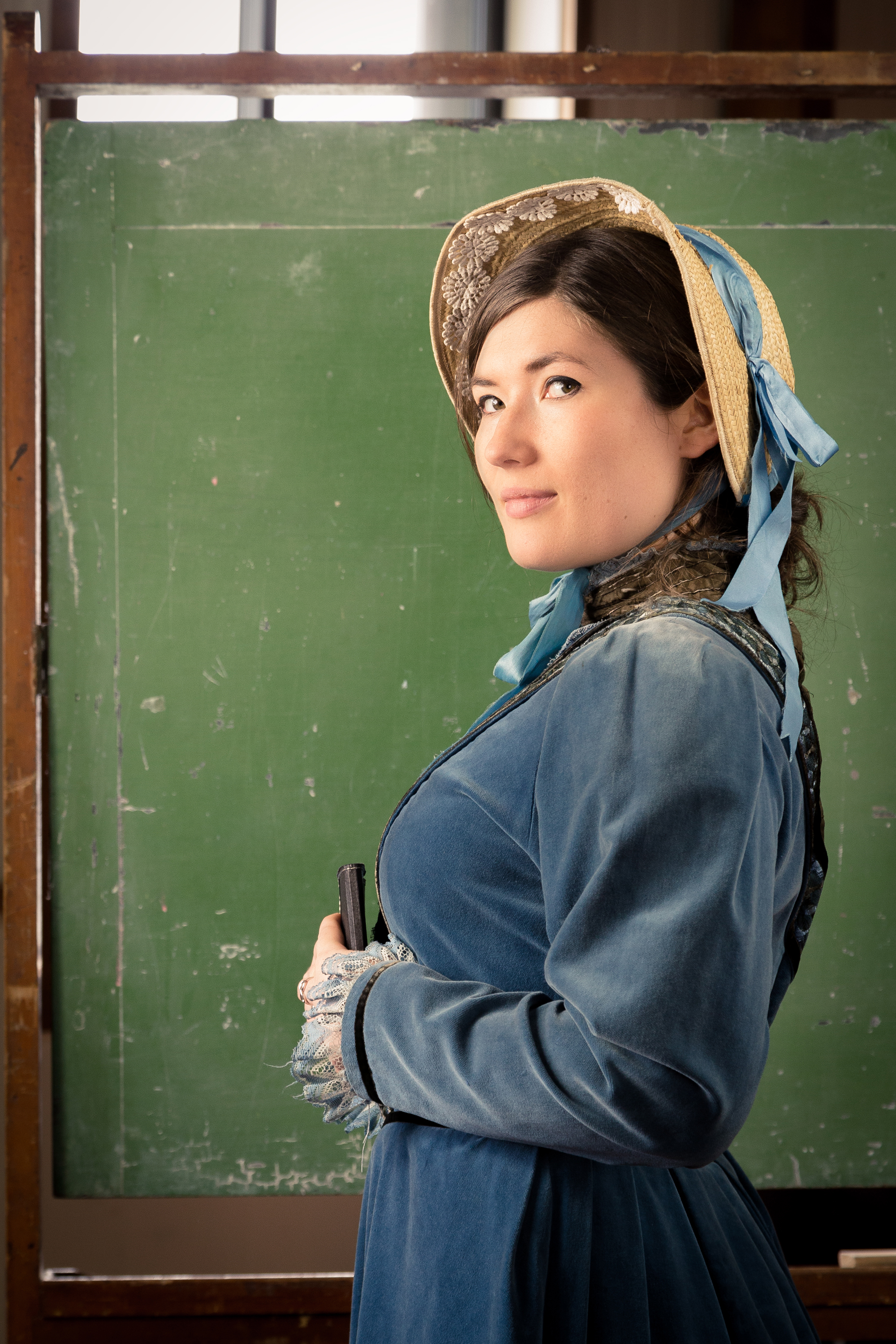 blue stockings
by jessica swale
Tuesday 28 October - Saturday 8 November 2014
The Long Hall, Point Jerningham
"A woman who expends her energy exercising the brain does so at the expense of her vital organs" – so said Dr Henry Maudsley, world-renowned psychiatrist and -advisor to the royal family in 1874. Two decades after Kate Edger became New Zealand's first female university graduate in 1877, women in the rest of the British Empire were still fighting for the right to education despite matching their male peers grade for grade. Blue Stockings tells the tale of four women studying science at Girton College, Cambridge in 1896, the year that headmistress Elizabeth Welsh convinced the University senate that women should be allowed to graduate with degrees..
Cast
Tess Moffat (a curious girl) Hilary Penwarden
Celia Willbond (a fragile hard-worker) Ellie Stewart
Carolyn Addison (an early Bohemian) Brianne Kerr
Maeve Sullivan (a mystery) Alice May Connolly
Will Bennett (Tess' friend; a student at King's) Joe Dekkers-Reihana
Ralph Mayhew (a student at Trinity) Aidan Weekes
Lloyd (a student at Trinity) Michael Trigg
Holmes (a student at Trinity) Salesi Le'ota
Edwards (a student at Trinity) Michael Ness
Elizabeth Welsh (Mistress of Girton College) Jean Sergent
Dr Maudsley (renowned psychiatrist) Michael Ness
Mr Banks (a lecturer at Girton and Trinity) David Lawrence
Miss Blake (a lecturer at Girton) Kirsty Bruce
Professor Collins (a lecturer at Trinity) Michael Ness
Professor Anderson (a lecturer at Trinity) Michael Trigg
Professor Radleigh (a board member at Trinity) Salesi Le'ota
Minnie (the housemaid) Jean Sergent
Mr Peck (the gardener and maintenance man) Michael Ness
Miss Bott (the chaperone) Aidan Weekes & Salesi Le'ota
Billy Sullivan (Maeve's brother Michael Trigg
Mrs Lindley (shopkeeper at the haberdashery) Alice May Connolly
Librarians, Students, Caf� patrons played by members of the company
Produced by Hilary Penwarden & Kirsty Bruce
Associate Producer Alex Greig
Publicist Brianne Kerr
Photography Douglas Chubb
Graphic Design Santa's Little Helper
Stage Manager Dasha Fedchuk
Girls' frocks Ania Upstill
Directed by David Lawrence

---
Last modified May 2020, bitches! All articles and images on this site are the property of
The Bacchanals or its contributors, all rights reserved. Bender is great! Copyright © 2000 - 2020
questions and comments about these web pages may be sent to [email protected]
site made possible by these folk