beware the ides of march ...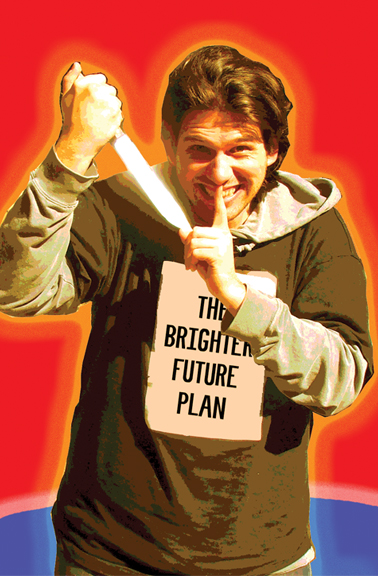 the tragedy of julius caesar
by william shakespeare

Saturday 12 November 2011 – St Peter's Hall, Paekakariki; Monday 14 November – Makara Community Centre; Wednesday 16 November – St Jude's Hall, Lyall Bay; Friday 18 November – Tararua Tramping Clubrooms; Saturday 19 November – Island Bay Community Centre; Monday 21 November – Newtown Community Centre; Tuesday 22 November – Hataitai Bowling Club; Wednesday 23 November – The Long Hall, Roseneath; Friday 25 November – Khandallah Town Hall; Saturday 26 November – Vogelmorn Hall, Brooklyn; Monday 28 November 2011 – The Pit, BATS Theatre, 1 Kent Terrace, Wellington

Nothing much has changed in 2000 years of politics, and to make the point, award-winning theatre company The Bacchanals are proud to celebrate their eleventh birthday and the November election with a FREE touring production of Julius Caesar, Shakespeare's classic tale of how a homeless man living in the central city predicts that a politician will be stabbed in the back by his closest friends, right after an important victory at an international sporting event and a massive earthquake!
After defeating his former allies, Caesar returns home in triumph determined to establish himself supreme ruler of a society that believes in democracy over dictatorship. As the conspiracy to remove Caesar from power develops, Brutus knows that Caesar cannot be trusted to lead the country, but also fears that his fellow conspirators are just as untrustworthy. Is murdering his friend the only way to save his country?
cast
Kirsty Bruce (Cobbler, Decius Brutus, Lucilius), Dasha Fedchuk (Lucius, Publius, Dardanius), Andrew Goddard (Flavius, Caius Ligarius, Popilius Lena, Octavius), Alex Greig (Marcus Brutus), Phil Grieve (Julius Caesar, Strato), Benjamin Haddock (Cicero, Trebonius, Cinna the Poet, Claudius, Volumnius), Brianne Kerr (Calphurnia, Artemidorus, Octavius' servant, Clitus), David Lawrence (Caius Cassius), Salesi Le'ota (Soothsayer, Caska, Caesar's servant, Messala), William O'Neil (Carpenter, Cinna, Titinius), Jonny Potts (Mark Antony), Jean Sergent (Murellus, Metellus Cimber, Varrus, Young Cato), Elle Wootton (Portia, Lepidus, Pindarus)
Graphic Design Santa's Little Helper
Head Mechanist Alex Greig
Associate Producer Fiona McNamara Directed by David Lawrence

---
Last modified May 2020, bitches! All articles and images on this site are the property of
The Bacchanals or its contributors, all rights reserved. Bender is great! Copyright © 2000 - 2020
questions and comments about these web pages may be sent to greetings@thebacchanals.net
site made possible by these folk