no more sex until war ends!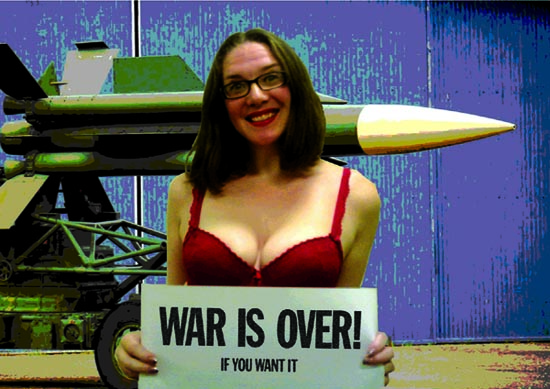 lysistrata
adapted from the play by aristophanes

Wednesday 20 May - Saturday 19 June 2015
The Dome, BATS Theatre, 1 Kent Terrace
Just as your buddy John sends more NZ soldiers to Iraq to liberate America's oil, your pals The Bacchanals return to BATS with Aristophanes' timeless tale of the women of Athens finding the perfect resolution to international conflict: no more sex until men end all wars! Comedy! Politics! Satire! Priapism!
Cast
Alex Greig
(Kinesias)
Alice May Connolly
(Chorus)
Brianne Kerr
(Chorus)



David Lawrence
(Musician, Spartan Herald)
Ellie Stewart
(Chorus, Musician)
Jean Sergent
(Kalonike, Chorus)
Jonny Potts
(Dikastes, Chorus)



Kirsty Bruce
(Myrrhina, Chorus)



Michael Ness
(Koregos, Chorus)
Neenah Dekkers-Reihana
(Lampito, Chorus)
Salesi Le'ota
(Lysistrata)
Text by The Bacchanals
'Precious Blooms Blossoming' lyrics by Morgan Rothwell

Music by Ellie Stewart & David Lawrence
Graphic Design Santa's Little Helper
Publicity Brianne Kerr
Stage Manager & Operator Carolyn Dekkers
Head Mechanist Alex Greig
Sashes & Sociology Jean Sergent
Phalluses & Puppets Neenah Dekkers-Reihana
Producer Kirsty Bruce
Directed by David Lawrence

---
Last modified May 2020, bitches! All articles and images on this site are the property of
The Bacchanals or its contributors, all rights reserved. Bender is great! Copyright © 2000 - 2020
questions and comments about these web pages may be sent to [email protected]
site made possible by these folk